About Emerald Chiropractic Care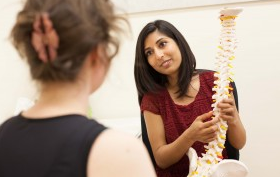 Nutan Fatania MChiro
Chiropractor
Science is based on proving theories; facts and figures. Health care however can differ greatly from person to person, after all from the minute we wake up to whilst we are sleeping we all have different physical, chemical and emotional stresses thrust upon us. This is why at Emerald Chiropractic care we are dedicated to formulating a plan of management that not only fits and reflects the latest research but also compliments your lifestyle, from full time mums, retired horticulture enthusiasts, students, to career driven individuals and everyone in between - we'll find the right solution for you!
I graduated from the Welsh institute of chiropractic with a Masters Degree. I am a member of the British chiropractic association and registered with the general chiropractic council. At the age of 20 I had been experiencing lower back pain that would cripple me to the point of tears, I was fortunate enough to be studying chiropractic at the time and was able to seek the care that I desperately needed. Having experienced the benefits of chiropractic first hand I am even more passionate about helping members of the public not just to alleviate pain but to also educate about healthy lifestyles; I therefore take a holistic approach to healthcare and always seek to address the underlying issues.
I take an active interest in increasing my knowledge and skill set in order to offer the best possible, up to date care to my patients. I have particular interest in pregnancy and paediatric care. Outside of chiropractic I enjoy playing badminton, keeping fit and healthy and a spot of cooking - which I'm sure my family would say could do with some more practice.
Check out and follow us on: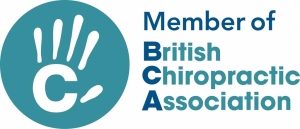 Contact Us
Address:
Emerald Chiropractic Care
37 Woodfield Rise
Bushey Heath
Hertfordshire
WD23 4QR
Phone:
02080902557
07702005466
Opening times:
Open Monday-Saturday: Early morning and evening appointments offered.

Please get in touch for more information regarding opening times...